Spatchcocking chicken and poultry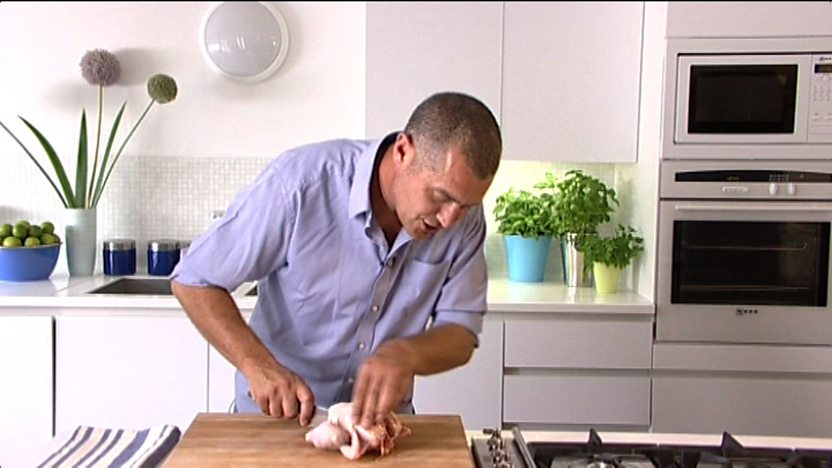 Equipment you will need for this technique
Sharp knife
Chopping board
Spatchcocking means to split open and flatten out a bird for grilling or barbecuing. This speeds up the cooking time and ensures more even cooking.
-If the bird is trussed, remove the string tying the legs together. Cut off the flap of skin at the neck, then cut off the ends of the legs at the joints.
-Remove the backbone from the bird by carefully pushing a knife into the bottom-end of the bird until you see the point of the knife emerge at the neck. Push the knife down against one side of the spine, cutting through the rib cage.
-Open up the bird and cut away the spine at the other side.
-Place the bird, skin-side down, onto the chopping board. Break the breast bone by hitting it with your hand (this will flatten the bird so that it grills more easily).
-Turn in the legs of the bird so that it looks like it's cross-legged.
-Make a hole in the loose skin connecting the legs of the bird to its body. Hook the ends of the legs into these holes. Tuck the wings under the body of the bird.
Recipes using this technique