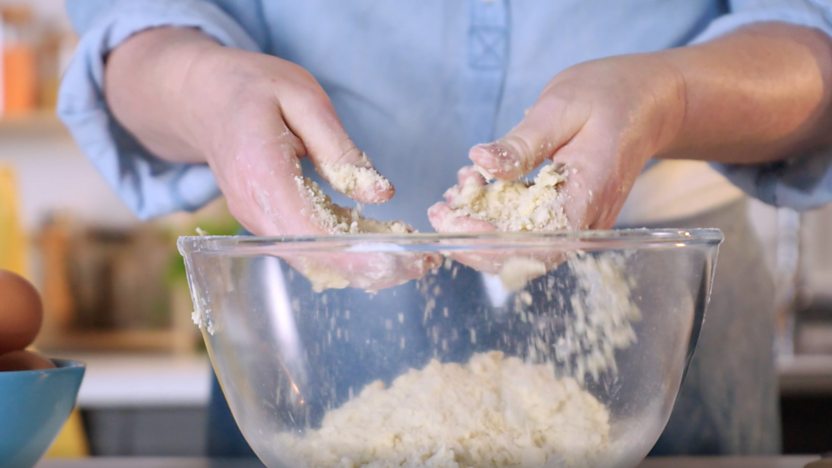 Equipment you will need for this technique
Mixing bowl
'Rubbing in' is a technique where flour is rubbed into a fat to make dishes such as shortcrust pastry, crumbles and scones.
-Using your fingertips, rub the flour and butter together until the mixture resembles breadcrumbs (fine or coarse, depending on the recipe).
-Lift the mixture up as you rub it in so that the air going through it keeps it cool.
-Shake the bowl every so often to bring the larger lumps of butter to the surface.
Recipes using this technique