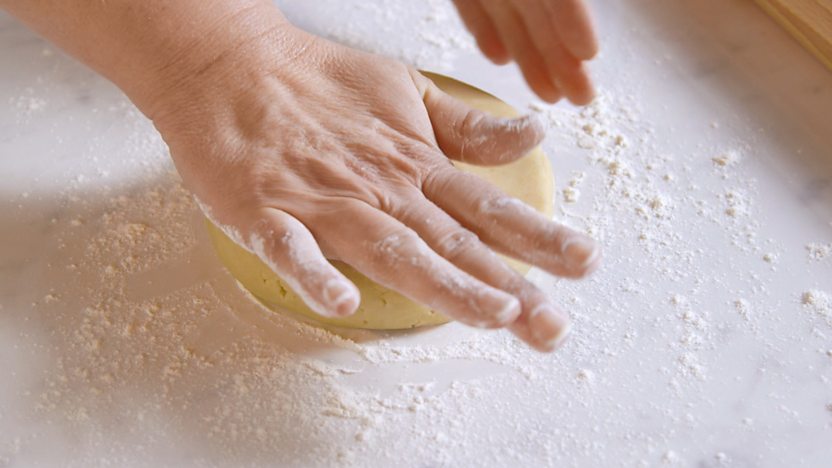 Equipment you will need for this technique
Rolling pin
Prepared tin
Get even results when rolling out pastry with our short video taking you through the steps.
Lightly dust the work surface with flour.
Pick up the just-made pastry and shape it to match the tin. Some people prefer to chill the pastry but it is fine to use just-made.
Lightly flour the rolling pin and start to roll. Keep rolling and turning the pastry until it's 3mm thick. (If you tear it, just press it back together with your fingertips.)
Lift the pastry onto the rolling pin and drape it over the tin.
Press it into the corners of the tin from the top down, pushing it into the grooves on the side of the tin.
Pinch off any excess pastry, leaving 5mm extra above the tin to allow for shrinkage during cooking. Some people like to use a knife to trim off the excess but using your fingers works best.
If baking blind, prick the base of the case all over with a fork.
Chill the pastry case for at least 30 minutes before cooking.
If baking blind, line the pastry case with baking paper and fill with baking beans.
Recipes using this technique