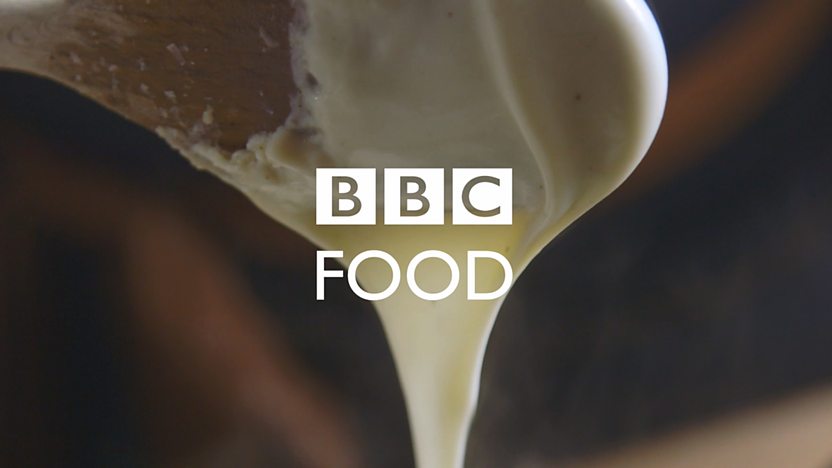 Equipment you will need for this technique
Heavy-based saucepan
Wooden spoon
Our short video shows you how you can make a smooth white sauce without a whisk!
Melt one part butter in a non-stick, heavy-based saucepan placed over a medium heat.
Stir in one part plain flour and cook for 2 minutes – this is your roux. It will smell like baking biscuits.
Add milk, a little at a time, stirring constantly. It will start off very thick and clump into a dough, but give it time and keep stirring until all the milk has absorbed.
Keep adding milk, once each addition has been completely absorbed, stirring slowly all the time. (Stirring slowly at the beginning means you won't get any lumps.)
Once the sauce achieves the consistency you want, continue to cook for 1 minute stirring all the time to stop the sauce catching on the bottom of the pan.
If you are making a savoury sauce, season with salt and pepper. Now you can add grated cheese and mustard or a grating of nutmeg.
You can also make a Christmas pudding sauce by adding sugar and brandy.
Recipes using this technique