How to make salad dressing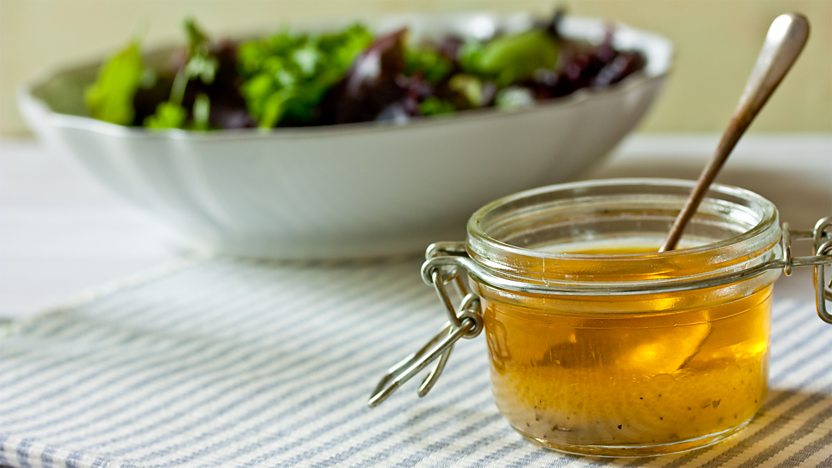 All salad dressings are a combination of oil and vinegar, balanced to add richness and sharpness in the right measures and emulsified to coat the salad leaves evenly.
Oil and vinegar mixed together will naturally separate, but some substances will cause them to hold together, or emulsify, for long enough to dress and eat a salad.
For a classic French vinaigrette, combine three parts oil with one part vinegar – usually wine vinegar or cider vinegar. Pour into a clean jam jar. Add mustard to help bring it together; plus salt and pepper to taste. Then whisk or close the lid tightly and shake until completely mixed. Taste and adjust any of the ingredients to your liking.
Mayonnaise, double cream or egg yolk can be used as emulsifiers for creamier dressings. Flavour your dressing with your favourite soft herbs – parsley, mint, chives or basil – or a little garlic.
Recipes using this technique