How to make cauliflower rice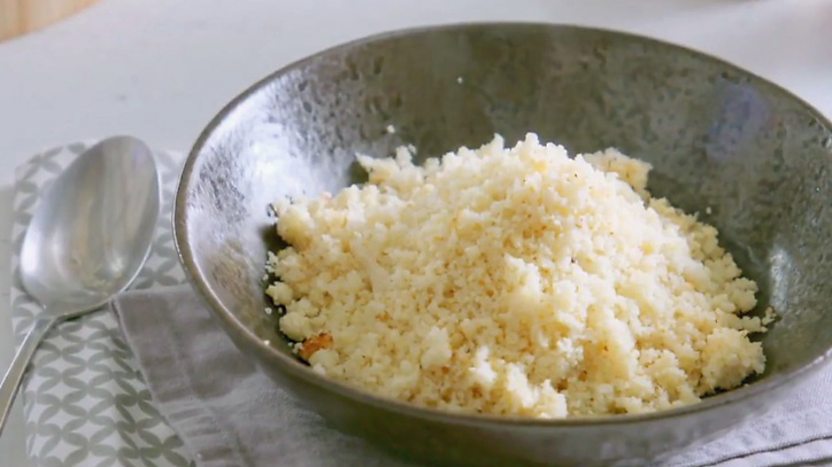 Equipment you will need for this technique
Chopping board
Sharp knife
Box grater
Food processor (optional)
Frying pan
Wooden spoon
Serving bowl
Learn how to make and cook cauliflower rice with our easy video recipe.
Wash the cauliflower and pat dry on kitchen paper. Remove the green leaves from the cauliflower and chop it into smaller pieces. Reserve the leaves for cooking in other dishes.
Using the small holes on a box grater, grate the cauliflower chunks into rice sized pieces. Alternatively, you can use a food processor to blitz the cauliflower in batches.
Transfer the cauliflower rice to a clean tea towel, and gently squeeze out any excess water, this will produce a fluffier textured dish once it's cooked.
Heat 1 tablespoon of olive oil in a saucepan over a medium heat, then add the cauliflower rice. Season with salt and pepper. Stir to coat in the oil and cook for around 5 minutes, until heated through and lightly browned. Only stir occasionally to make sure it doesn't get mushy.
You can store the cauliflower rice in a sealed container in the fridge for up to 3 days or freeze it for up to 2 months.