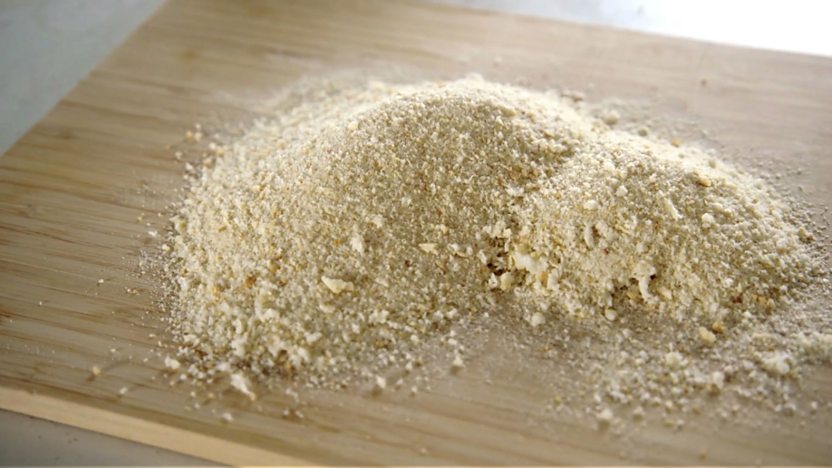 Equipment you will need for this technique
Bread board
Bread knife
Baking tray
Box grater
Bowl/sealed container
Learn how to make breadcrumbs with this easy video guide. This homemade breadcrumb recipe is perfect for coating chicken, fish or as a crispy topping for gratins and bakes.
To make dried breadcrumbs, you need dry or stale bread. If you don't have any, you can slice the bread, spread it out on a board and leave uncovered overnight to go stale and brittle.
If you don't have time to let your bread dry out naturally, thinly slice fresh bread and lay flat on a baking tray, making sure the slices are spread out and not overlapping. Bake in a low oven at 140C/120C Fan/Gas 1 for around 10-15 minutes until golden, then leave to cool for 10 minutes.
Grate the dry bread on a box grater into a container. You could also blitz the bread into fine crumbs in a food processor if you have one.
Dried breadcrumbs can be stored for several months in a clean, dry, sealed container either at room temperature or in the fridge.
For an even quicker version, you could use crackers or cornflakes instead of bread, and skip straight to the grating stage.
Recipes using this technique