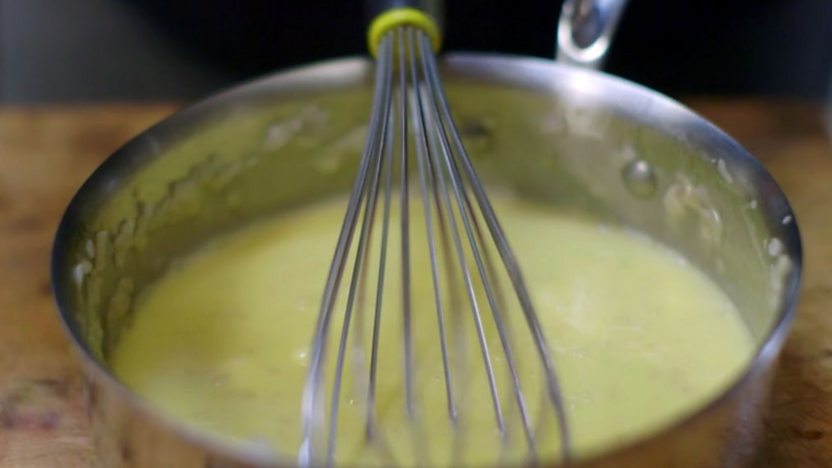 Put some diced shallot and white wine in a saucepan. Bring to the boil and cook until the volume of liquid has reduced by half. The shallots should be softened but not coloured.
Remove from the heat, add cubed butter and whisk until you have a nice sauce consistency.
Finish with a squeeze of lemon juice and pass through a sieve. Add a little black pepper and chopped chives.
Recipes using this technique