How to make a Swiss roll cake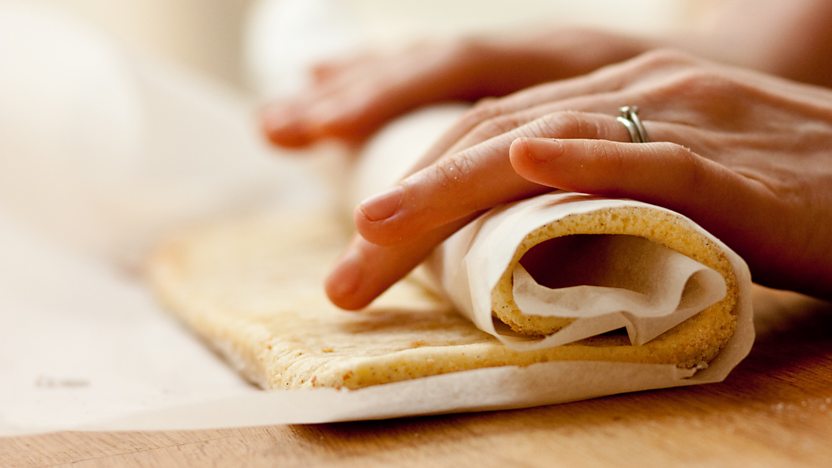 To make a Swiss roll you need to bake a large, flat sheet of sponge cake. Place it, still warm, on a sheet of greaseproof paper or a tea towel. Starting at the edge of the cake, cut a line about half its depth right the way along one long side.
Roll the cake and greaseproof paper up together, making sure that it is especially tight at the beginning. It's important that the cake is warm so it can set in the right shape. If it's too cold, it won't roll properly. Once rolled, leave it to cool completely.
When you're ready to fill, unroll the cake very carefully, slowly flattening it again. Using a palette knife, spread evenly with whipped Chantilly cream. This mixture of double cream, sugar and vanilla extract will form the inner swirl of the roll so cover generously for best effect.
Re-roll the cake, this time without the greaseproof paper. Don't worry about small cracks at the beginning of the cake as these will be on the inside of the roll. Cut off both ends of the cake.
Place seam-side down, sprinkle with cocoa powder and serve.
Recipes using this technique