How to make a pavlova base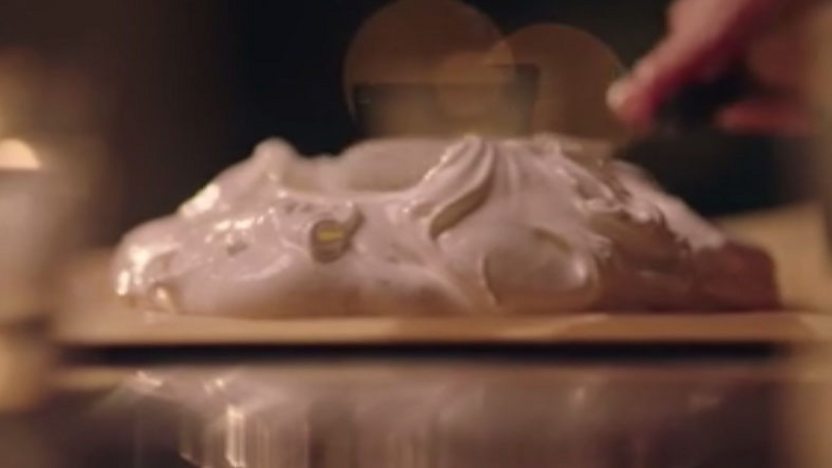 Equipment you will need for this technique
Electric mixer
Start by whisking the egg whites in an electric mixer until they form satiny peaks. Add the caster sugar one tablespoon at a time until stiff and shiny.
Add cornflour and vinegar or lemon juice. Fold everything gently together.
Dab the four corners of a square sheet of greaseproof paper with the meringue mixture left on the whisk; this will act as a glue to stop the paper moving. Turn the paper over and spoon the remaining meringue on top.
Flatten and smooth into a circular shape.
Recipes using this technique