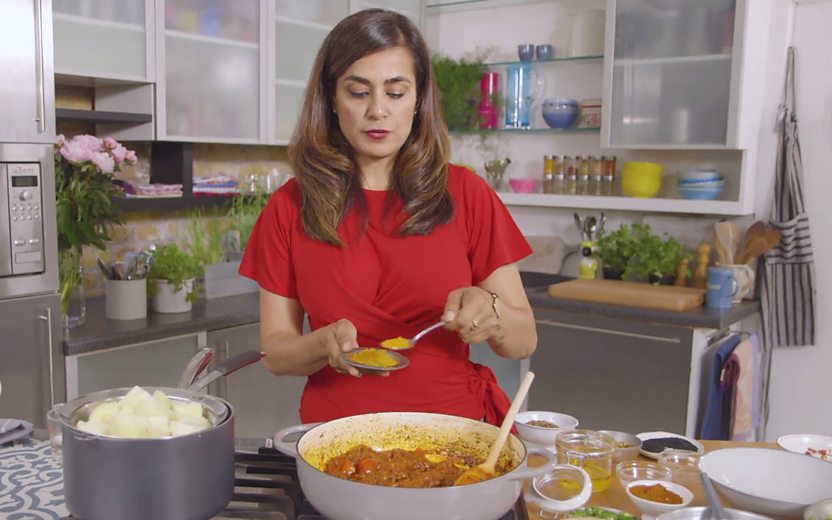 Equipment you will need for this technique
Saucepan
Spatula
Sumayya Usmani shows you how to make a versatile sauce for curries – just add meat, vegetables or paneer depending on what suits you.
To make the curry base, heat oil and ghee in a saucepan with a lid, until hot. Add cumin, nigella and coriander seeds and allow to splutter. Other seeds work well too, in particular fenugreek and mustard seeds,
Turn the heat to low and add fresh grated ginger and garlic. Stir, ensuring they don't burn or stick to the bottom of the pan.
Add chopped fresh tomatoes, tomato purée, turmeric, chilli powder, salt to taste and methi and stir-fry for 6–8 minutes, or until the oil rises to the top and the tomatoes are soft.
Add the parboiled potatoes, vegetables, paneer or pieces meat and cold water, stir and increase the heat to medium. Cover the pan with the lid and cook for 10–12 minutes, or until the vegetables or meat are cooked and the liquid has evaporated (you might need to top up the water). You want a thick sauce.
Serve sprinkled with dill, chilli and a squeeze of lemon juice.