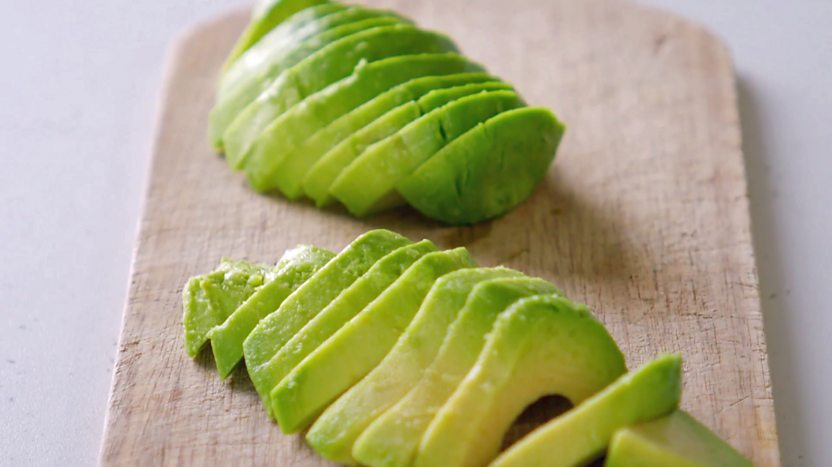 Slice all the way around the avocado lengthways with a sharp knife – you will feel the knife hitting the avocado stone inside. With both hands, twist the 2 halves in opposite directions and pull to separate them.
Pick up the half with the stone in and cup in your hand with the flesh facing upwards. Run the edge of a spoon all the way around the stone to loosen it and then scoop it out and discard.
Next, peel off the skin using your hands: pinch the skin shell from the top to the bottom and it should then come away easily. You can also use the spoon to gently loosen and scoop the flesh out of the shell in one piece. Repeat with the other half.
Place one avocado half flat-side down on the board and chop as desired.
Recipes using this technique