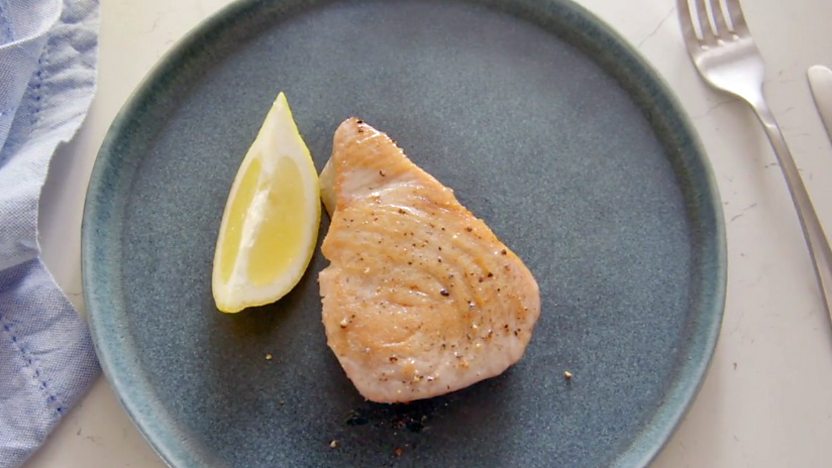 Equipment you will need for this technique
Non-stick frying pan
Fish slice
Serving plate
Learn how to cook the perfect tuna steak with our easy to follow video. We cover how long to cook tuna steaks to achieve a golden brown outside and slightly pink inside.
Season the tuna steak with salt and a little pepper and drizzle with olive oil. Rub the salt, pepper and oil into both sides of the steak.
Heat a non-stick frying pan over a medium heat, until hot. Add the tuna steak and resist the temptation to move it around.
After 1 ½–2 minutes, check the side touching the pan with a fish slice. When it looks brown and comes away from the pan easily, it is ready to turn. If it sticks to the pan, leave it for another 30 seconds and then gently check again.
Carefully turn over and sear on the other side for around 1 ½–2 minutes, or until the steak is lightly browned and comes away easily from the pan.
Put on a plate to rest for 1 minute before serving.
Ideally, you want the tuna steak to be about 2cm/¾ in thick so they are slightly pink in the middle when cooked. If they are a different width, adjust your cooking time accordingly.