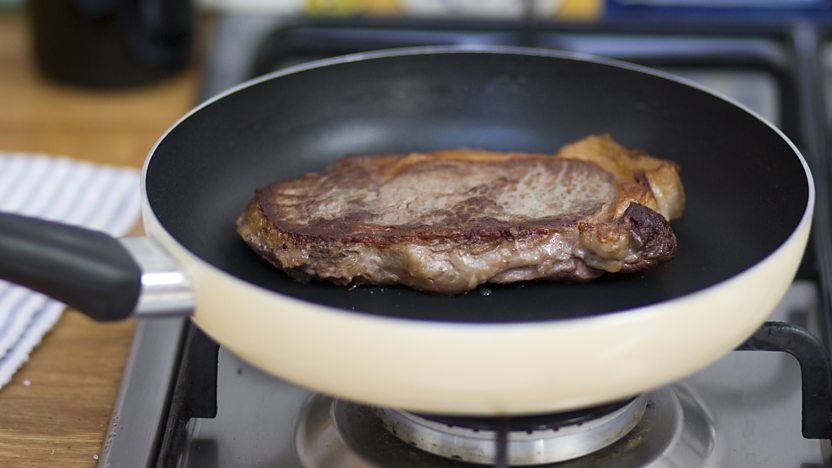 Let us show you in 5 minutes the absolute best way to cook a steak with our easy video.
Top tips for cooking the perfect steak
- Bring your steak to room temperature to ensure even cooking.
- Cut small slits across the line of fat on the side of the steak if it is very thick. This stops it buckling as it cooks.
- Heat a griddle pan or heavy based frying pan over a high heat for at least five minutes.
- Hold the steak on the hot pan, standing it up on the fatty edge. Hold it there for 10-20 seconds until the fat begins to run onto the pan.
- Once cooked to your liking, leave the steak to rest on a warm plate for 5 minutes, so the juices will settle evenly within the meat, while also allowing the meat to relax and become more tender.
Steak cooking times
- Rare: 2 minutes on each side
- Medium: 3 minutes on each side
- Well-done: 4 minutes on each side
The thickness of the steak will alter the cooking time.
Recipes using this technique