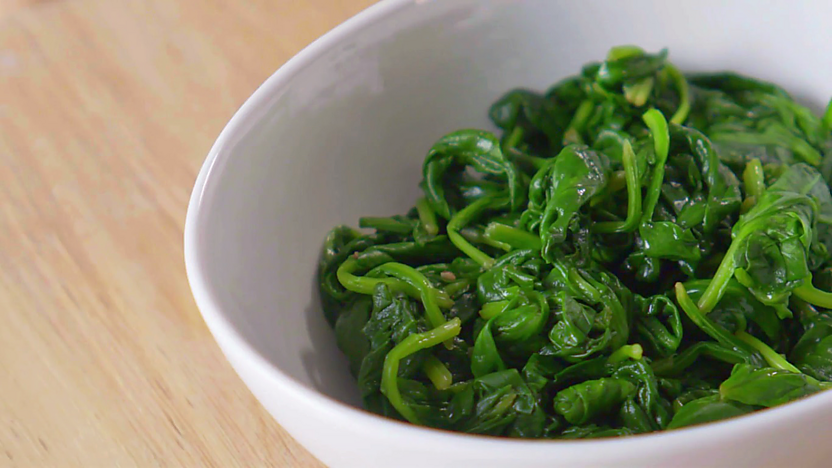 Equipment you will need for this technique
Bowl
Colander
Spoon
Knife and chopping board (optional)
Large frying pan
Wooden spoon
Serving dish
This quick video will show you how to cook wonderful wilted spinach in minutes.
Gently wash 300g spinach leaves in a bowl under a cold, running tap then tip into a colander to drain.
Pick off any woody stem-ends from the leaves – you can use a knife and chopping board for this but the stems are usually soft enough to tear.
Heat a large frying pan over a high heat. Add the spinach, stirring with a wooden spoon, this helps to evaporate any liquid and the high heat will wilt the spinach quickly. Keep stirring until all the spinach has started to wilt, which should only take around 1-2 minutes. It's important to remove the spinach from the heat as soon as it has started to wilt, otherwise it may go soggy and have a bitter after-taste.
Remove the pan from the heat and transfer it to the colander. Press down on the spinach with the back of a spoon to squeeze out any excess water. Transfer to a dish and season with salt and black pepper.
Recipes using this technique