How to make scrambled eggs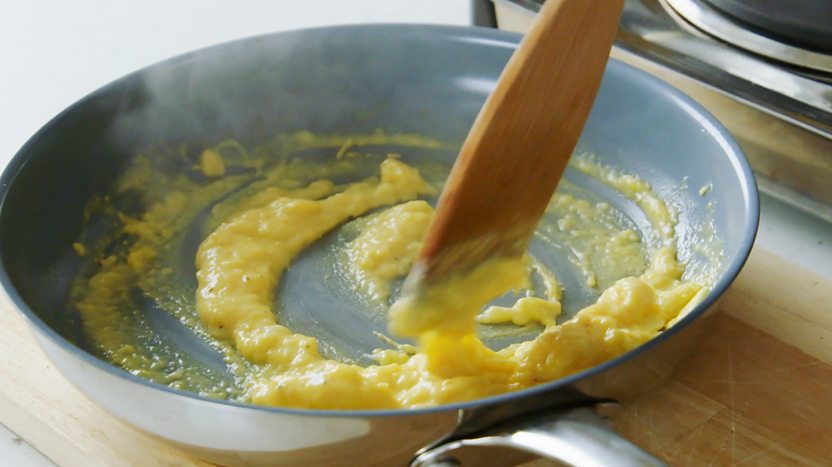 Equipment you will need for this technique
Bowl
Fork
Teaspoon
Saucepan
Wooden spoon
Serving plate
Learn how to make the best scrambled eggs with our easy to follow video guide.
Crack 2 eggs into a bowl and season with salt and pepper. Lightly beat with a fork until the yolks and whites are combined.
Heat a saucepan over a medium heat. Add a teaspoon of butter and melt it all over the pan so that the base and sides are covered. When the butter starts to foam, pour in the eggs and stir immediately with a wooden spoon. Keep stirring gently as they cook to break up the egg and help it to 'scramble'. This should take 3–5 minutes.
When the eggs are nearly cooked remove from the heat and stir in another teaspoon of butter. The eggs will continue to cook in the residual heat of the pan to produce a smooth and creamy finish. Serve immediately.
If you prefer a creamier taste you can add a splash of cream or whole milk when you remove the pan from the heat, and stir to combine.
See also: How to boil an egg, How to poach an egg, How to poach eggs in advance, How to fry eggs
Recipes using this technique