How to cook jacket potatoes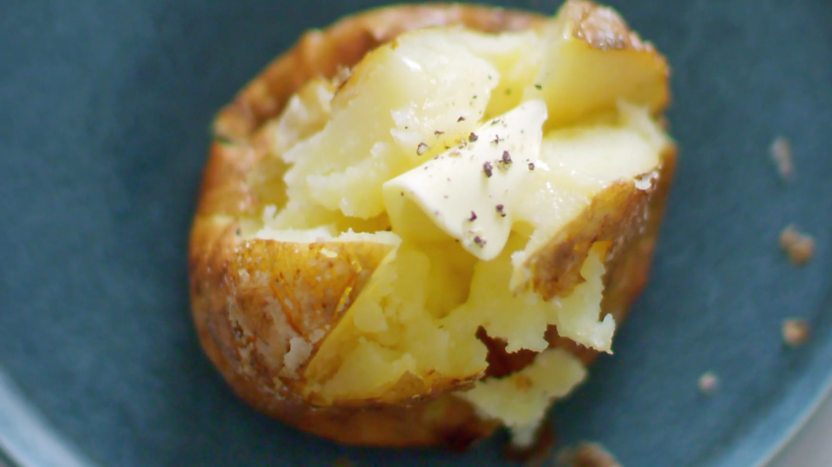 Equipment you will need for this technique
Knife
Learn how to cook a perfect jacket potato in the oven. Our quick video guide shows you how to make a jacket potato with a crispy, salty outside and a soft, fluffy inside.
Preheat the oven to 200C/180C Fan/Gas 6. Prick the skin of the potato a couple of times all over – this stops it from bursting whilst cooking.
Rub the potato skin in a little oil, about 1 tablespoon is plenty. Sprinkle over a pinch of salt.
Put the potato directly on to the shelf in the oven and bake for 1 hour for a small to medium potato, or up to 1 hour 20 minutes for a larger potato. It's best to check after 1 hour, you want a crispy golden skin and a soft, fluffy inside.
Remove from the oven and make a cross cut. Serve with a generous knob of butter and the fillings of your choice.
Recipes using this technique