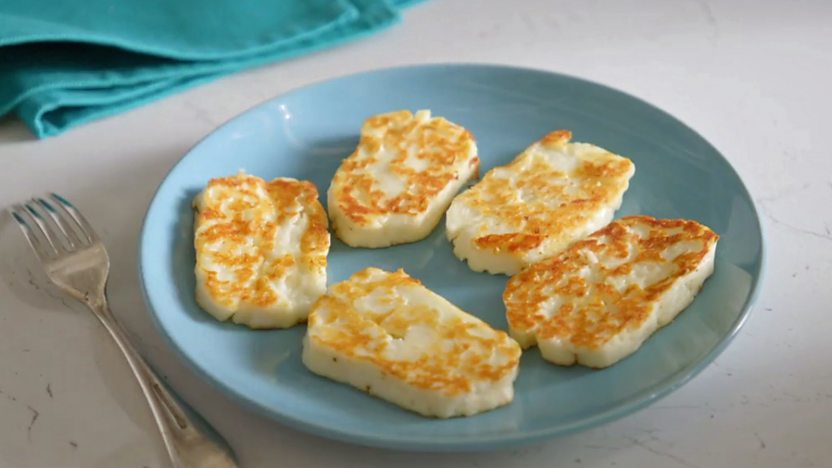 Equipment you will need for this technique
Frying pan
Learn how to cook halloumi with our easy video guide for golden pan-fried halloumi.
Slice the halloumi block into roughly 1cm/¾in thick slices, you can slice lengthways or widthways depending on how large you want the pieces. The more even the slices, the more evenly they will cook.
Heat a frying pan over a medium heat. Once the pan is hot, add the halloumi slices in a single layer, making sure they don't overlap.
Cook for 2 minutes on one side, or until golden. Use a fish slice to check the undersides- if they need more colour then give it another minute and check again.
Carefully turn the slices and cook for between 1–2 minutes on the other side, until golden. Keep an eye on them as they can brown very quickly.
Recipes using this technique