How to cook caramelised onions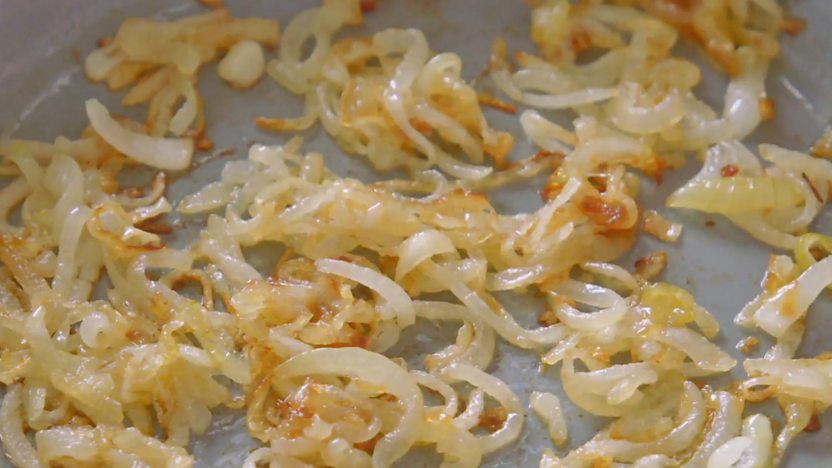 Equipment you will need for this technique
Sharp knife
Chopping board
Frying pan
Wooden spoon
Learn how to make caramelised onions with our easy video guide. Caramelised onions are so easy to make and are brilliant in gravy, chutney, tarts and on top of sausages.
To make the caramelised onions, peel the onion and cut it in half. Slice each piece finely into half-moons. The thinner the slices, the quicker they will cook.
Warm a tablespoon of olive oil in a frying pan on a low heat. Test if the oil is hot by putting a slice of onion to the pan. As soon as it starts to sizzle, add the rest of the onion and a pinch of salt. Stir with a wooden spoon.
Cook slowly for 15–20 minutes, stirring regularly, until soft, translucent and golden brown in colour. If the onions stick to the pan, loosen with a splash of water and a good stir.
The onions can be cooled and stored in a sealed container in the fridge for up to 2 days.
Recipes using this technique