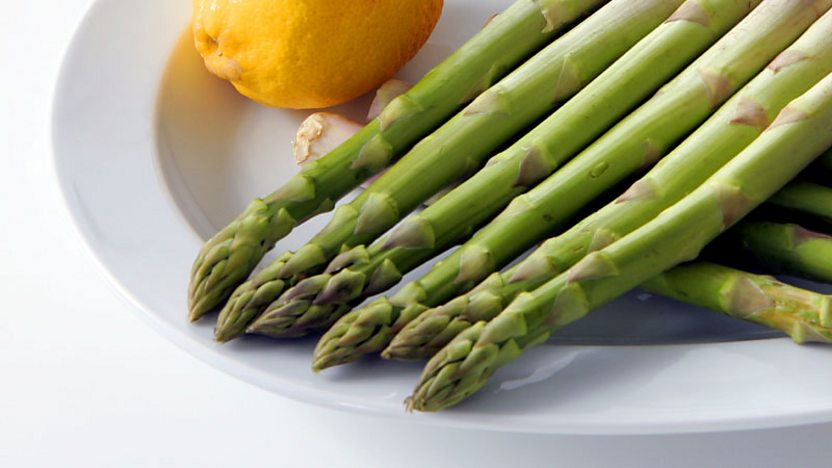 Look for asparagus that is freshly picked and has a juicy, firm feel. The ends should not be too white and dry. Asparagus with thicker stalks will naturally snap at the woodiest part of the spear.
Young asparagus spears are more tender and don't need to be snapped before cooking. Simmer in a frying pan of salted, boiling water. Check to see if the asparagus is cooked by testing with knife halfway down the spear. When ready, shake off any water and serve immediately with a knob of butter.
Alternatively, you can blanch your asparagus spears in salted, boiling water for 1 minute. Remove with tongs and shake off the water. Fry in a hot griddle pan or frying pan with some olive oil until the spears are charred. Season with sea salt and freshly ground black pepper.
Recipes using this technique