Crimping the edge of a pasty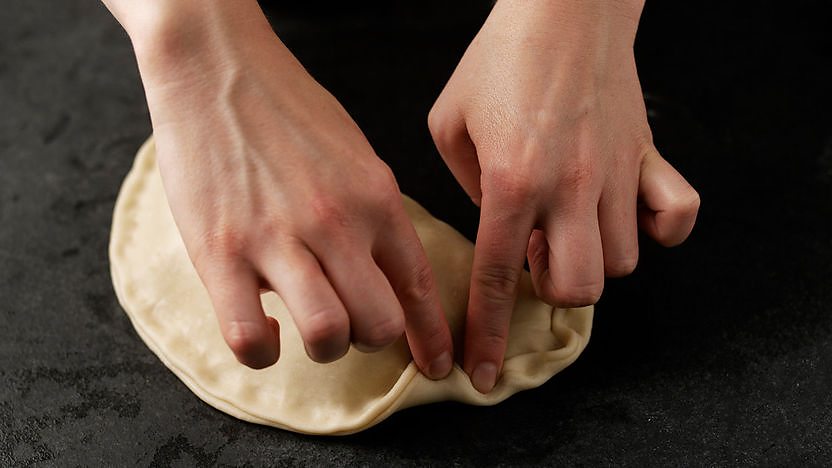 Paul Hollywood shows you the traditional way to seal a pasty by crimping it.
-Crimping involves making small twists along the sealed edge. Traditionally Cornish pasties have around 20 crimps.
-To crimp the edge of a pasty, push down on the edge of the pasty with your finger and twist the pastry over. When you've crimped along the edge, fold the end corners underneath.
Recipes using this technique