Scaling, gutting and cleaning a round fish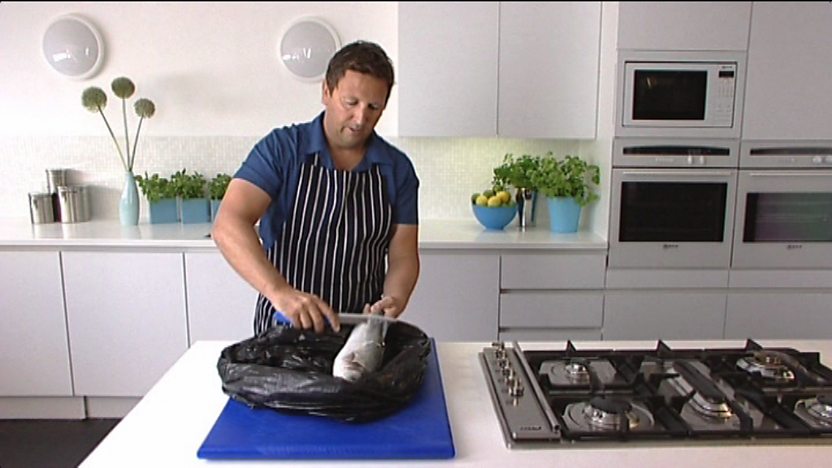 Equipment you will need for this technique
Chopping board
Sharp knife
Bin liner
Round fish include fish such as mackerel, sea bass, sea bream, haddock, mullet, pollack, snapper and John Dory. Scaling fish is a messy job - you can ask your fishmonger to do it for you but it's easy once you know how.
-Holding the fish by the tail, scrape the blade in short, sharp bursts against the grain of the scales and back again, working the knife from the tail to the head. Rinse the fish.
-Slice the length of the belly of the fish and pull the guts from it, cutting them out at the top.
-Run cold water over the fish and inside the belly cavity to clean thoroughly.
Recipes using this technique