Tagliatelle recipes
Long, thin ribbons of pasta sold either in curled nests or straight, like spaghetti. Tagliatelle can be plain or green (flavoured with spinach) and is available fresh or dried.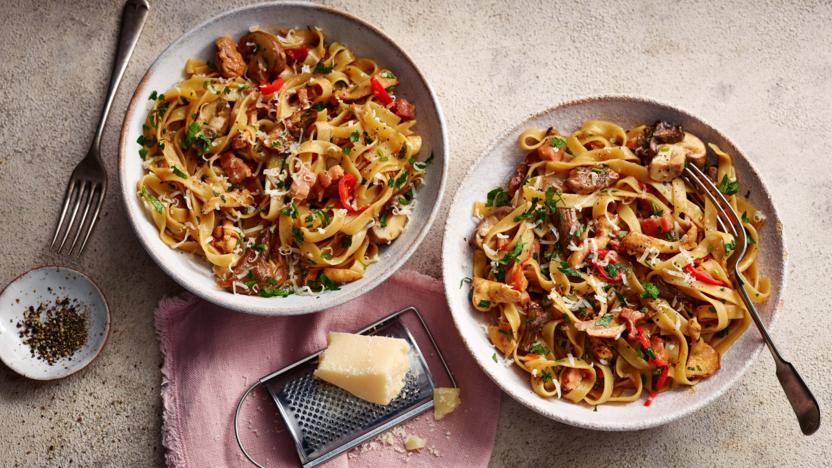 by Gennaro Contaldo
A simple pasta dish made with porcini and wild mushrooms for an extra special touch. Stir in a little cream at the end if you are feeling indulgent.
Main course
Preparation
Tagliatelle goes well with thick creamy sauces that cling to the pasta well, as with the classic carbonara.