Sweet potato recipes
If you want a vegetable that tastes like a treat and is full of vitamins, sweet potatoes are the answer. We have bags of sweet potato recipes - from soups to fries to curries - that make great sides as well as main courses. Dress it up in Nigella's Butternut and sweet potato vegan curry, or keep it real and bake a sweet potato for an easy midweek dinner.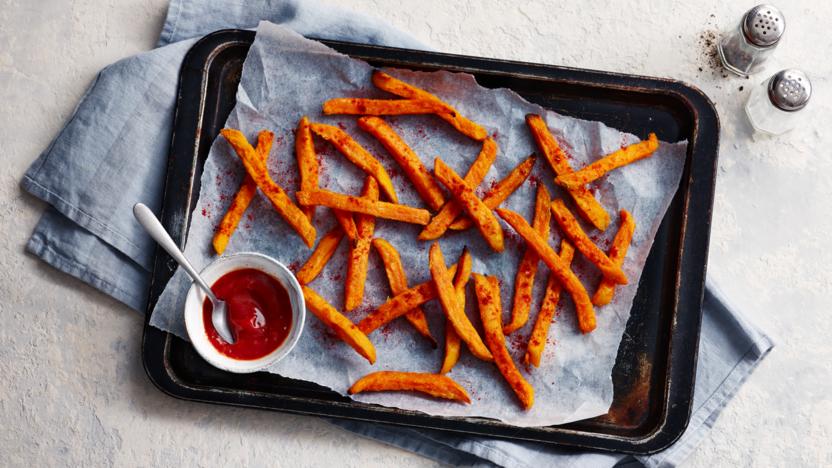 by Tony Tobin
Oven baked sweet potato fries are so good for you, we can hardly call them fries. Baked with a spicy coating these crisp fries go with everything.
Side dishes
More sweet potato recipes
Preparation
Sweet potatoes can be cooked in similar ways to the potato but cook much more quickly. They are also prone to burning because of the sugar content.
How to bake a sweet potato: Preheat the oven to 200C/180C Fan/Gas 6 and place a sheet of kitchen foil on the middle shelf. Rub the sweet potato all over with half a teaspoon of the olive oil and some salt. Pierce the skin several times with a sharp knife and place directly onto the top shelf of the oven and bake for 1 hour.
Typically made with sweet potato