Summer pudding recipes
Perfect for beginners, this traditional British pudding makes the most of our fabulous summer fruits. A great make-ahead dessert served with a little pouring cream.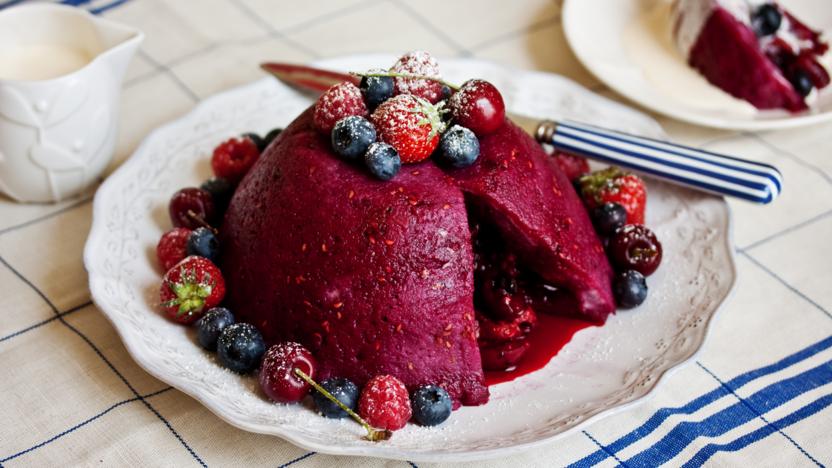 by Sophie Grigson
Summer pudding is much easier to make than you think. Try our step-by-step video recipe for a perfect pudding.
Equipment and preparation: You'll need a 1 litre/2 pint pudding basin.
Desserts
More summer pudding recipes