Suet recipes
A speciality of England, this is cooking fat made from beef or mutton that is obtained from the area around the kidney and loins. Widely used until the mid-twentieth century, it is less popular now. It is prized for giving food a distinctive lightness, and a rich but unobtrusive flavour.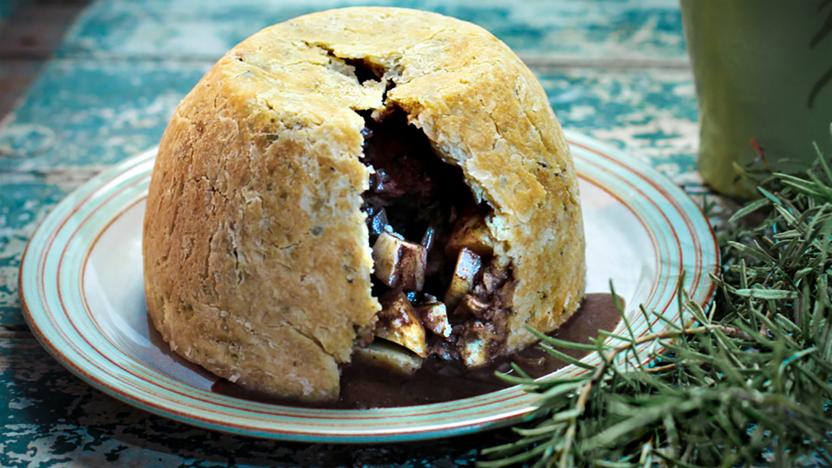 by Paul Hollywood
When it comes to comfort food, you just can't beat a traditional, steamed suet pudding like this one. It takes a little while to cook but is very simple to put together. Rather than the usual steak, I like to use lamb shoulder, which is full of flavour and complemented wonderfully by a good shot of fresh rosemary.
Try serving with mashed potato and a green vegetable such as broccoli or greens.
Main course
Buyer's guide
Rarely available in its natural form, suet is mixed with flour and sold in supermarkets in cream-coloured blocks. A vegetarian suet made from palm oil and rice flour is also available, but it gives slightly different results.
Storage
Keep refrigerated, and use within a few days of purchase.
Preparation
Suet is used in traditional boiled, steamed or baked savoury and sweet puddings, such as steak and kidney pudding, spotted dick and jam roly-poly. It is also used to make soft-textured pastry, dumplings, haggis, mincemeat, Christmas pudding, and a rendered fat called tallow. Grate coarsely before use.