Stuffed pepper recipes
Think life's too short to stuff a pepper? Think again. It's an easy recipe to use up bits of leftovers meat, rice or veg and a great quick supper for one. Stuffed peppers make an outstanding side dish or main course in the summer with a barbecue.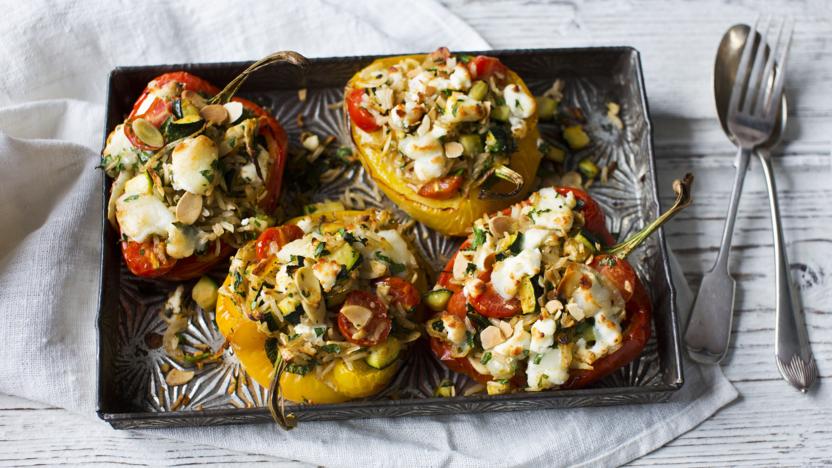 by Justine Pattison
These protein-packed stuffed peppers make a filling vegetarian meal. If you don't like goats' cheese these they also work well with feta.
With a GI of 41 this meal is high protein, low GI and provides 373 kcal per portion.
Main course
More stuffed pepper recipes