Strawberry jam recipes
Preserve the best fruit of the summer in a heavenly strawberry jam that will bring you sunshine in the darkest winter mornings. Try Mary Berry's classic strawberry jam recipe or Dan Lepards whole strawberry and vanilla preserve.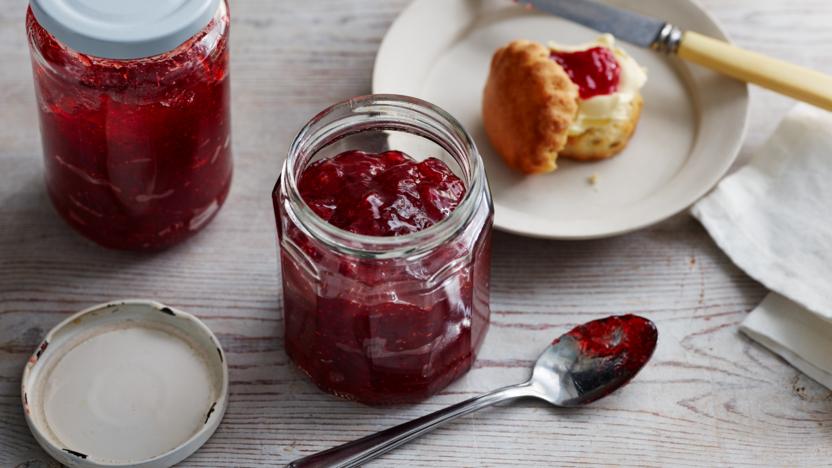 by Mary Berry
Learn how to get perfectly set strawberry jam by following Mary Berry's simple instructions. You'll need to pop a couple of plates in the freezer beforehand.
Other
More strawberry jam recipes
Also made with strawberry