Stir-fry recipes
Get your five-a-day the easy way with our sizzling stir-fry recipes. Choose from chow mein, chicken and cashew nut or spicy pad Thai.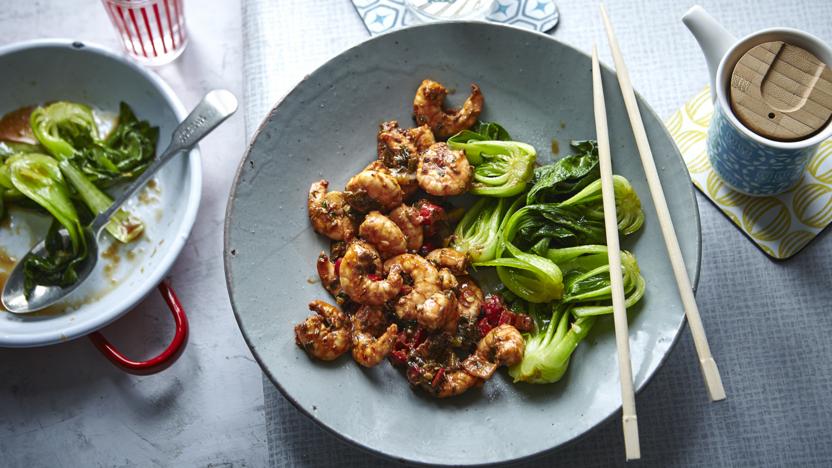 by Sunil Vijayakar
Packed with protein, flavour, colour and punch, this low-calorie, quick dinner will become a weekly favourite.
Each serving provides 334 kcal, 58g protein, 10g carbohydrates (of which 7g sugars), 6g fat (of which 1g saturates), 4.5g fibre and 5.4g salt.
Main course