Stew recipes
Although not always the most attractive dinner, a bowl of warm, hearty stew is always a welcome sight on a cold day. From a classic beef stew with dumplings to a vegetarian hotpot to a quick fish stew, we've got a recipe for every occasion.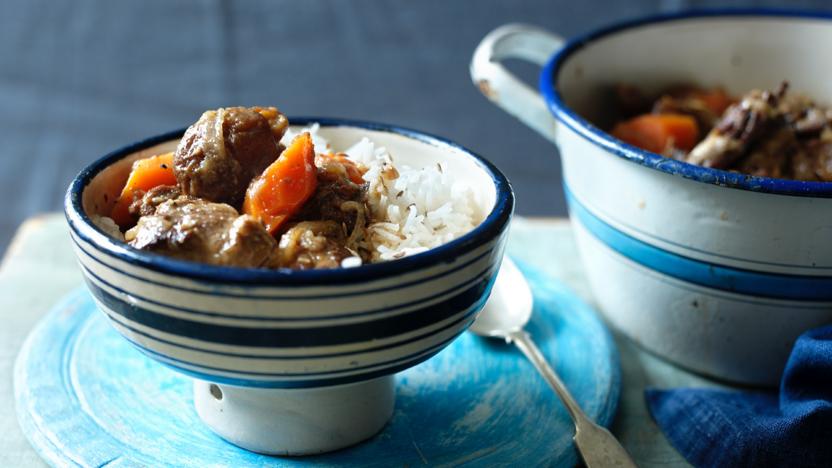 by Hugh Fearnley-Whittingstall
This cheaper cut of meat is slow cooked to perfection with Moroccan spices and apricots.
Main course
Storage
Stews are great for freezing, so it always pays to make double the quantity you need and keep another portion for later. Store in the freezer in an airtight container for up to a month.
Preparation
Stews were made to use up cheaper cuts of meat like brisket, shoulder, shin, neck - any braising or stewing cuts. Cook beef or lamb cuts for 3 hours on a low heat to ensure that they are really tender.