Sriracha recipes
Sriracha is a type of hot chilli sauce made from blended chilli peppers, vinegar, garlic, sugar and salt. It originates from south-east Asia.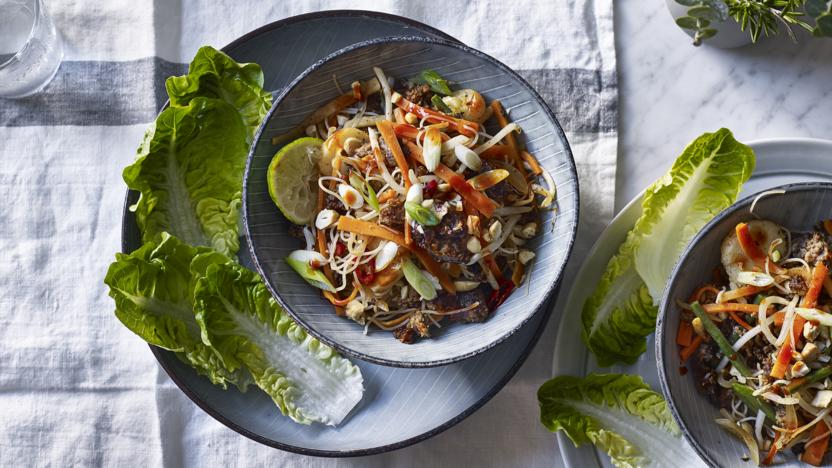 by Tom Kerridge
Get stuck into Little Gem lettuce leaves filled with roasted minced beef and crunchy, spicy stir-fried vegetables. A great sharing dish for parties.
Each serving provides 407 kcal, 35g protein, 31g carbohydrates (of which 12g sugars), 14g fat (of which 4g saturates), 7g fibre and 1.8g salt.
Main course