Soya beans recipes
Soya beans are great for non-meat eaters as they're high in protein. Edamame beans are a small, green variety of soya beans you'll often find in Japanese recipes. Soya beans are not only a filling and protein rich addition to a meal, they're also used to make soy sauce, tofu and soy milk. Try our delicious recipes with soya beans in falafel, soups and salads.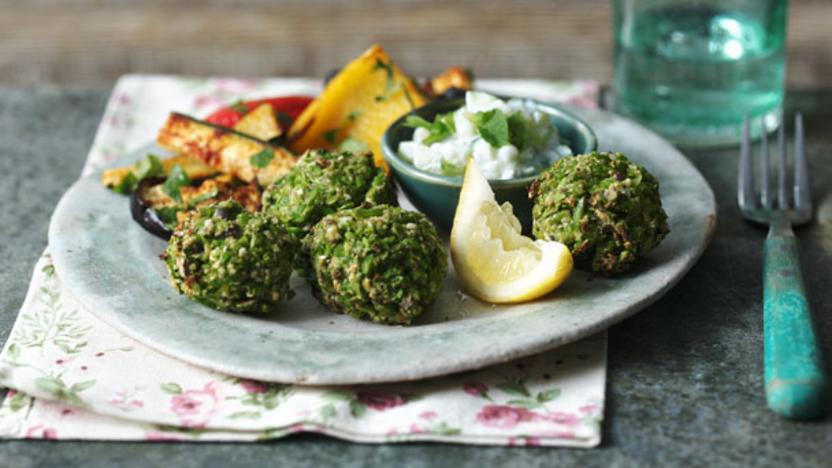 by Sophie Wright
By swapping the traditional chickpeas for soybeans you almost halve the carbohydrate content in these falafels. Traditionally deep-fried falafels can be quite high in saturated fat so these are baked and served with a fat-free dip and roasted vegetables.
This meal is low calorie and if served as four portions provides 363 kcal, 25.5g protein, 30g carbohydrate (of which 10g sugars), 15.5g fat (of which 1.5g saturates), 11g fibre and 0.3g salt per portion.
Main course