Soured cream recipes
Soured cream is a single cream that's been soured using an added culture (similar to that used in yoghurt).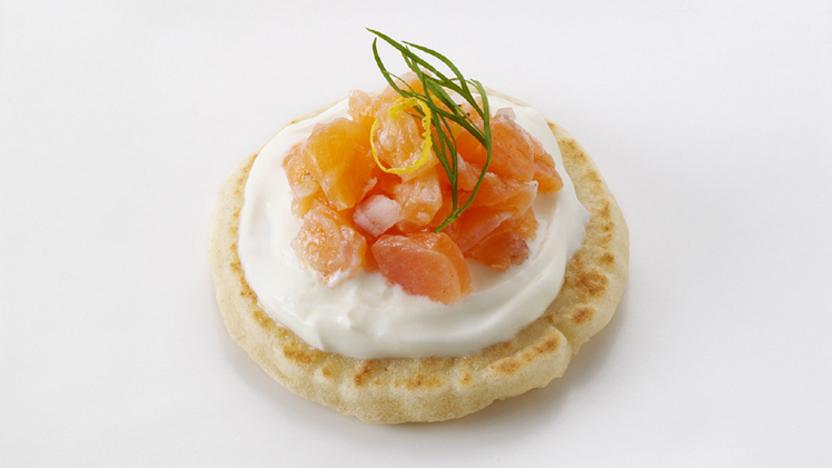 by Smiths of Smithfield
Classic smoked salmon on blinis with soured cream is the perfect partner to a glass of cold champagne.
Starters & nibbles
More soured cream recipes
Preparation
Soured cream is delicious spooned over baked potatoes and is also used to enrich and add an edge to soups and stews, such as goulash. It's sometimes used in baking - mixing sour cream with cream of tartar results in a very light, airy sponge cake. It also adds a desirable sourness to cheesecakes and chocolate brownies.
Varieties of soured cream
Typically made with soured cream