Smoothie recipes
A homemade smoothie is a great healthy breakfast or afternoon pick-me-up. Quickly whip up a mango smoothie, banana smoothie with yoghurt and muesli, or use whatever ripe fruit's in season.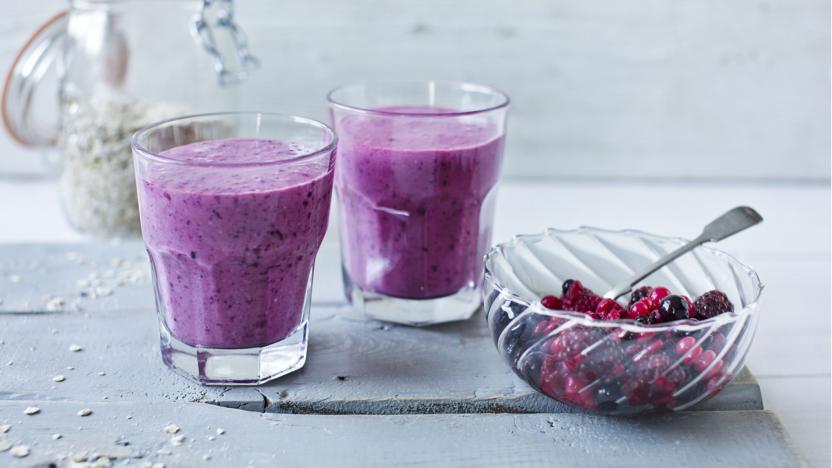 by Justine Pattison
Mix up this high-protein fruit smoothie, with oats and almonds, for a fibre-filled start to the day.
Equipment and preparation: For this recipe you will need a blender that can crush ice. If your blender cannot crush ice you will need to defrost the berries.
With a GI of 45 this meal is high protein, low GI.
Drinks and cocktails