Smoked paprika recipes
Paprika is a ground spice made from dried red peppers. Smoked paprika is a version where the peppers have been dried over wood fires to give a smoked flavour.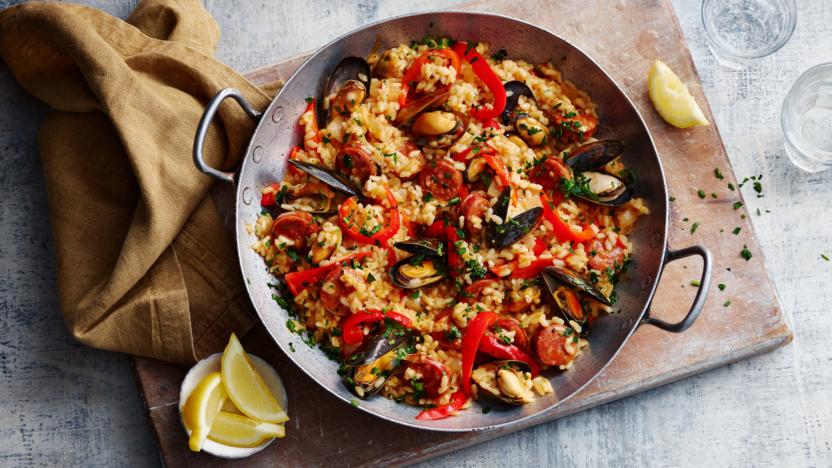 by Karen Mulholland
This chicken and chorizo paella is a hearty sharing dish that's easy to cook and serve in one dish. Using chorizo in your paella might not be the done thing everywhere, but if you like it, go with it!
Main course
More smoked paprika recipes