Smoked haddock recipes
Smoky, flaky haddock has a lovely strong flavour which works wonderfully in creamy fish pie, kedgeree or fish cakes. These recipes for smoked haddock will show you loads of ways to cook the delicious fish.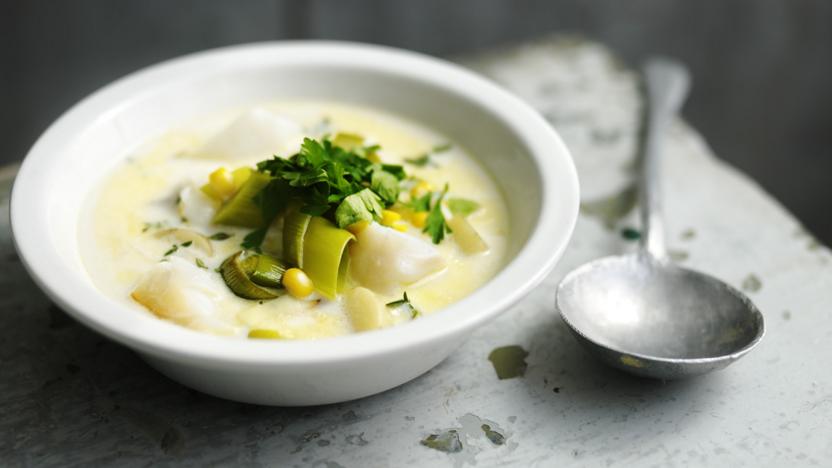 by Nigel Slater
Chowder is a hearty bowl of food - here the smoked haddock is paired perfectly with sweet leeks and crunchy sweetcorn.
Each serving provides 258kcal, 23g protein, 18g carbohydrate (of which 9g sugars), 10g fat (of which 6g saturates), 4g fibre and 1g salt.
Light meals & snacks
More Smoked haddock recipes