Slow-cooked dishes recipes
Let your slow cooker do all the work for you with our delicious slow cooker recipes. It doesn't get much better than deliciously warming stews, tagines or casseroles on a chilly winter night. Long braises and hours of cooking means flavours intensify and meld harmoniously together; cheaper, tougher cuts of meat go from zero to hero as they transform into meltingly tender chunks and strands.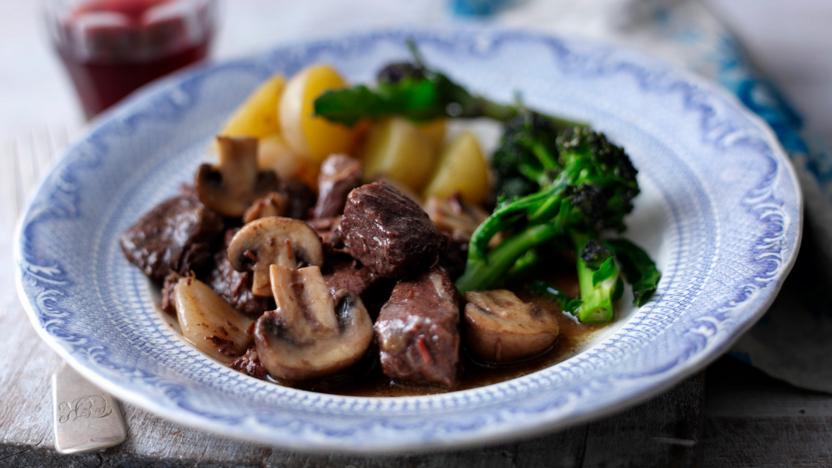 by Antony Worrall Thompson
Rich and rib-sticking, Antony Worrall Thompson's slow-cooked beef bourguignon is well worth the wait.
Each serving provides 845 kcal, 68g protein, 13g carbohydrates (of which 7g sugars), 33g fat (of which 13.5g saturates), 4.5g fibre and 1.8g salt.
Main course
More slow-cooked dishes recipes
Parts of slow-cooked dishes
Varieties of slow-cooked dishes