Single cream recipes
Single cream has too low a fat content (18 per cent) for whipping, but is useful to top desserts or enrich soups, savoury dishes or sauces.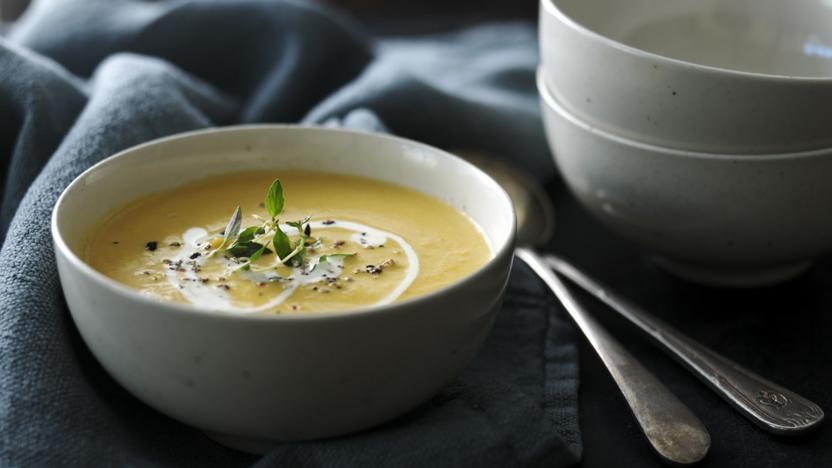 by Antony Worrall Thompson
This creamy soup is a great way to eat swede. Serve with crusty bread for a simple and comforting supper.
Light meals & snacks
More single cream recipes
Preparation
Be careful when adding single cream to hot dishes - let the dish cool slightly first. Don't bring the mixture to the boil once you've added the cream as this will cause it to curdle.