Brown shrimp recipes
Small, flavour-packed brown shrimps are the main ingredient of the classic dish of potted shrimps. In Britain, brown shrimps are best found in the tidal sands of Morecombe Bay and north Norfolk.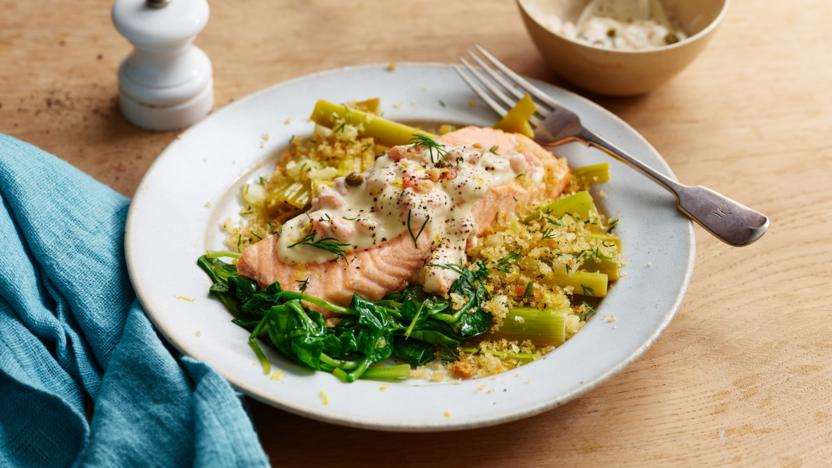 by Philip Friend
Hollandaise made with browned butter, shrimp and capers makes a delicious sauce to serve with this easy salmon supper.
Main course
More brown shrimp recipes