Shortbread recipes
Scottish shortbread is a biscuit to really sink your teeth into. Crumbly, dense and rich, it's made with a generous amount of butter, which gives it its melt-in-the-mouth texture. It's pale golden-brown in colour and is traditionally baked in a round, flat shape, pricked with a fork and sprinkled with caster sugar.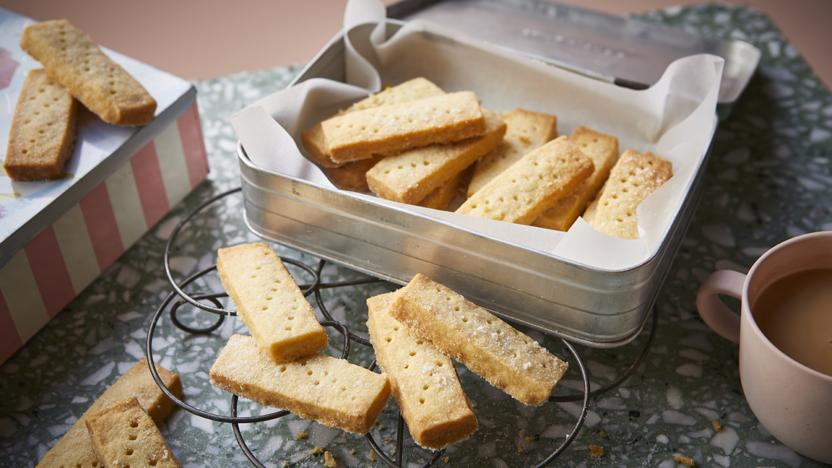 Try making these easy, buttery shortbread biscuits for an afternoon activity with the kids. This recipe also works as homemade Christmas presents, with chocolate chips or orange zest added the dough.
Cakes and baking
Buyer's guide
You can buy good-quality packets or tins of individual shortbread biscuits, either plain or with additions such as chocolate chips or stem ginger pieces.
Preparation
Shortbread can be eaten on its own or crumbled and used as a base for tarts or cheesecakes. Make strawberry shortcakes by serving a sandwich of shortbread filled with whipped cream and fresh strawberries.