Shiitake mushroom recipes
The most widely known of all the oriental mushrooms. Shiitake are quite mild when bought fresh, but drying concentrates their flavour. They have a firm, meaty texture that becomes slippery when cooked.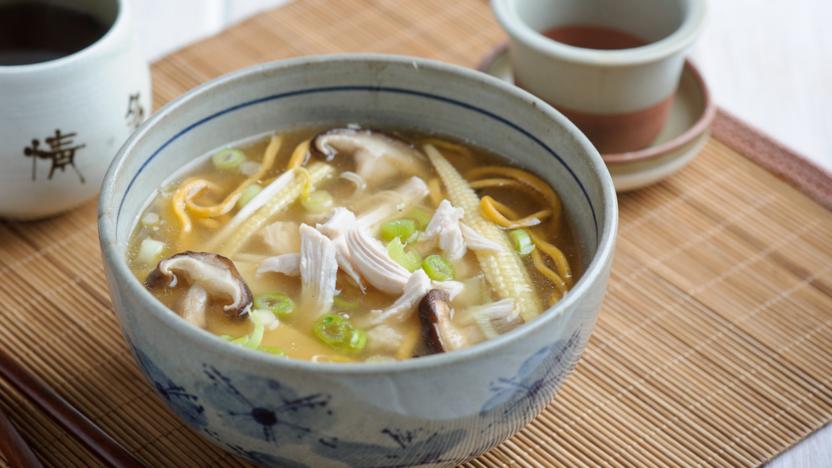 by Ching-He Huang
Make your own version of this Chinese hot and sour noodle soup. It's a generous main course with noodles and chicken.
Main course
More shiitake mushroom recipes
Buyer's guide
Shiitake are now cultivated in Britain and can be bought fresh or dried.
Preparation
Snip off the hard stems (but don't discard them – add to soups and stock). Shiitake go well with pork, meat and steamed fish; they can also be mixed with ordinary cultivated mushrooms.