Shepherd's pie recipes
Nothing warms you down to your toes like a deep dish of shepherd's pie. Try the classic shepherd's pie recipe or mix it up with a veggie shepherd's pie with lentils, or add parsnips to your mash like Nigel Slater. Add some grated hidden veggies to help the kids eat healthily.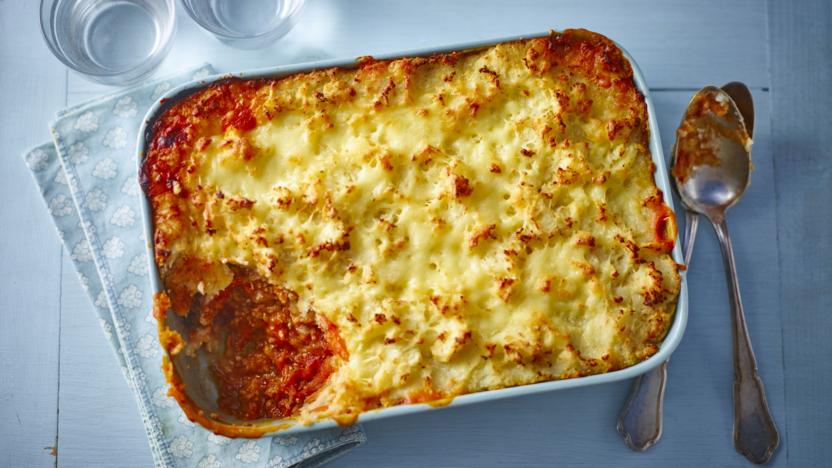 by Justine Pattison
If your kids are fussy eaters, cheat by hiding their five-a-day in this tasty and healthy shepherd's pie. Plus this pie is freezer friendly so perfect for making in advance.
This meal served as six portions provides 466 kcal, 27g protein, 36g carbohydrate (of which 10g sugars), 24g fat (of which 13g saturates), 8g fibre and 1g salt per portion.
Main course
More shepherd's pie recipes
Storage
Freeze the meat filling and mashed potato separately in freezer-proof containers. These will keep in the freezer for up to 2 months. To cook from frozen, defrost the meat and mashed potato in the fridge overnight and assemble and bake, making sure the shepherd's pie is piping hot all the way through before serving.
Also made with lamb mince