Seasoning recipes
Seasoning will usually be a blend of different herbs or spices that can transform your food. For example, a few teaspoons of Italian seasoning will boost your pasta sauces, and Mexican seasoning can give the authentic smoky taste to fajitas. Try our range of tasty recipes using seasoning and add a kick to your cooking.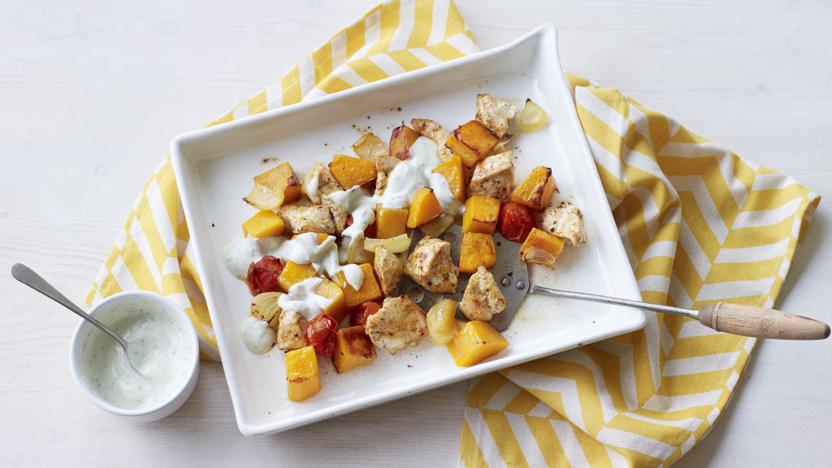 by Fiona Hunter
It's great to use spices and herbs to add flavour to low-calorie food. This dish tastes just as good with sweet potato instead of butternut squash (and although white potatoes don't count toward your five-a-day, sweet potatoes do). The nutritional information below is based on using butternut squash.
Each serving provides 305 kcal, 32g protein, 23g carbohydrate (of which 16.5g sugars), 8g fat (of which 1.5g saturates), 5g fibre and 0.3g salt.
Main course
Buyer's guide
You can find seasoning in supermarkets alongside the herbs and spices.