Sea bream recipes
Sea bream is incredibly versatile - baked, fried or steamed, we havea wealth of sea bream recipes.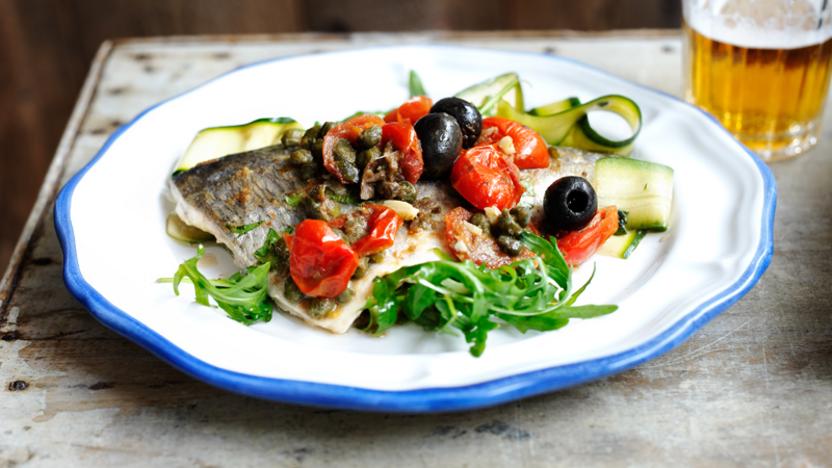 by Gennaro Contaldo
Mediterranean flavours pack in punch here and would work just as well with sea bass or tuna.
This meal provides 551 kcal, 39g protein, 11g carbohydrate (of which 8g sugars), 36g fat (of which 4.5g saturates), 2.6g fibre and 1.7g salt per portion.
Main course
Buyer's guide
There are a number of fish that come under the banner of 'bream', which can be confusing. These include black bream, red bream from Europe, porgies and scups from America, and the Mediterranean gilt-head, which is perhaps the tastiest of the lot. All have a coarse, succulent and choice flesh that is ideal for grilling, baking and frying. Sea bream is sold whole or as fillets. Ask the fishmonger to remove the scales for you. Substitute sea bream for red snapper or sea bass if you can't find it.
Preparation
Grill marinated sea bream or bake en papillote in aluminium foil.