Sausage recipes
The British love a good sausage. Try one of our recipes for the best bangers and mash or warming sausage casserole. Smoky Spanish chorizo adds vibrance and depth to roast chicken and cabbage soup. And save room for sausage rolls!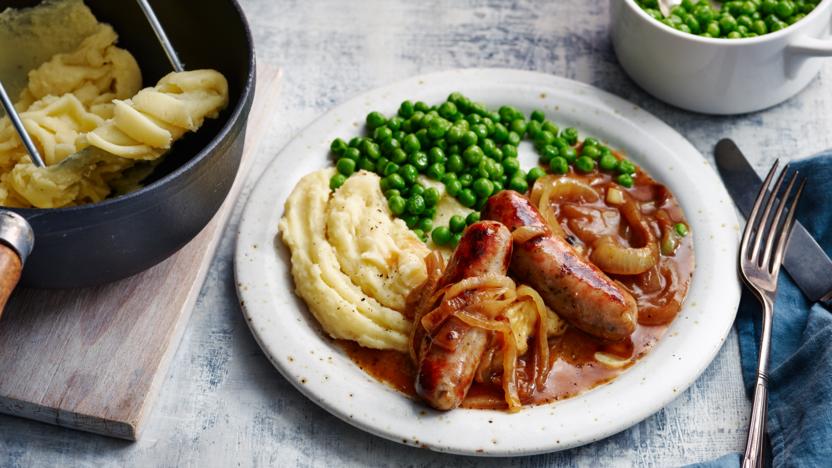 by Tom Kerridge
The classic sausage and mash served with homemade onion gravy and peas. Simple and sure to please all the family. This is designed to be a low cost recipe.
Main course
Buyer's guide
Sausages such as British bangers (for example Cumberland) can be made with raw meat, have a short shelf life and need to be cooked before eating. Other types, such as salami and chorizo, contain raw meat that has been cured. These will last a long time and can eaten uncooked. Lastly, some sausages are cooked and are eaten cold, such as Italian mortadella.
Preparation
Typically a mixture of minced, ground or chopped meat that is seasoned and stuffed into a casing. The casing is traditionally made from animals' intestines – sheeps' intestines for small sausages such as chipolatas, pigs' intestines and ox intestines for larger sausages.
Typically made with sausage