Satay recipes
Satay is a thing of wonder. Zesty, salty yet sweet peanut sauce, which goes wonderfully with chicken. Satay traditionally refers to a South-East Asian dish involving cooking strips of marinated meat and serving them with a peanut dipping sauce, but is more commonly thought of as simply the peanut sauce.Try our easy chicken satay recipes or experiment with veggie skewers.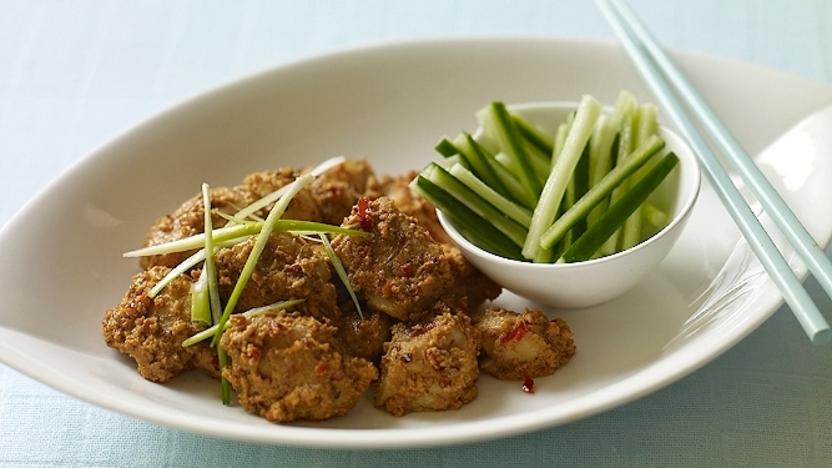 by Ken Hom
Chicken satay is a party favourite, thread the chicken pieces onto soaked bamboo skewers to cook on the barbecue.
Main course
Preparation
There are so many variations of a satay sauce, but at its most simple, peanut butter and limes can make a decent satay without anything else. Simply mix peanut butter with the zest and juice of a lime and add water if you want to loosen the mixture. If you have soy sauce, chilli sauce, sugar or coconut milk to hand, you can add them to taste.