Salsa recipes
A spicy relish or dip served cold and made from chopped tomatoes, onions, chillies and peppers.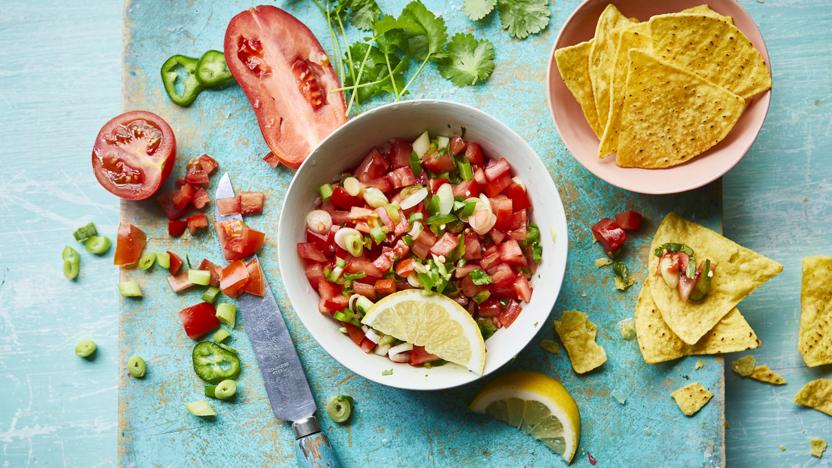 by Portia Spooner
Zesty, fresh and juicy – this easy tomato salsa is a great way to use up very ripe tomatoes. Perfect with tortilla chips or spooned liberally over nachos.
Side dishes
Buyer's guide
Most supermarkets sell fresh ready-made salsa as well as mild or hot salsa in jars, but the flavour is never as good as that of homemade salsa.
Preparation
It's easy to make either a coarse salsa with just a knife and chopping board - alternatively, for a smooth salsa, whizz the ingredients in a food processor. Serve salsa with tortilla chips and dips such as guacamole or soured cream, or use it as a sauce or for topping pasta or pizza. Fruit salsas made with mango or pineapple go well with grilled fish or chicken.