Rump recipes
A tender cut of beef from the lower back of the cow, sold as roasting joints and steaks. It's slightly less tender than sirloin but still only needs quick cooking. Rump steaks can be grilled or fried and are usually accompanied with sauces such as peppercorn or red wine sauce. Rump steaks are also good used in stir-fries and kebabs.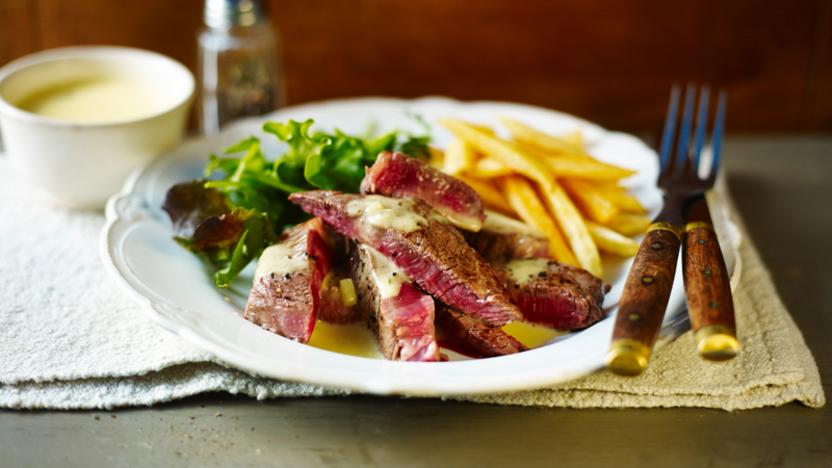 by James Martin
Don't be intimated by making béarnaise sauce. As James Martin shows, it's simple to whisk up and perfect with steak.
Equipment and preparation: You will need a deep fat fryer for this recipe.
Main course