Roast potatoes recipes
The best potatoes to roast and how to roast them. Our easy recipes will give you perfect roast potatoes every time - crisp and salty on the outside, fluffy and steaming on the inside. Whether you cook in goose fat, beef dripping or oil, they'll make your roast dinner.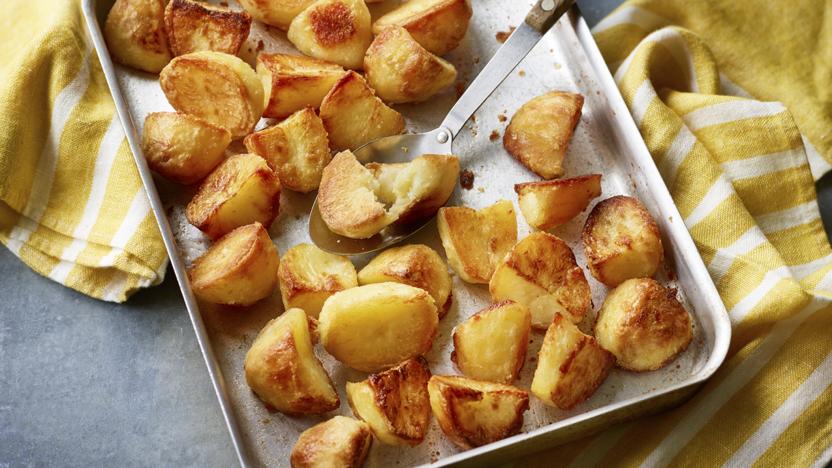 by Mike Robinson
Fluffy inside, crunchy outside, these roast potatoes are a perfect sidekick to any roast dinner. (They're even better the next day, eaten straight from the fridge!)
Each serving provides 389 kcal, 7g protein, 65g carbohydrates (of which 3g sugars), 9.5g fat (of which 4g saturates), 7g fibre and 0.3g salt.
Side dishes
More roast potatoes recipes
Also made with floury potato