Rice noodles recipes
Predominantly made from rice flour and water, rice noodles are used in various forms throughout Asia. We have rice noodle recipes that use all types, ranging from thick (udon) and flat noodles (pad Thai noodles) to skinny vermicelli.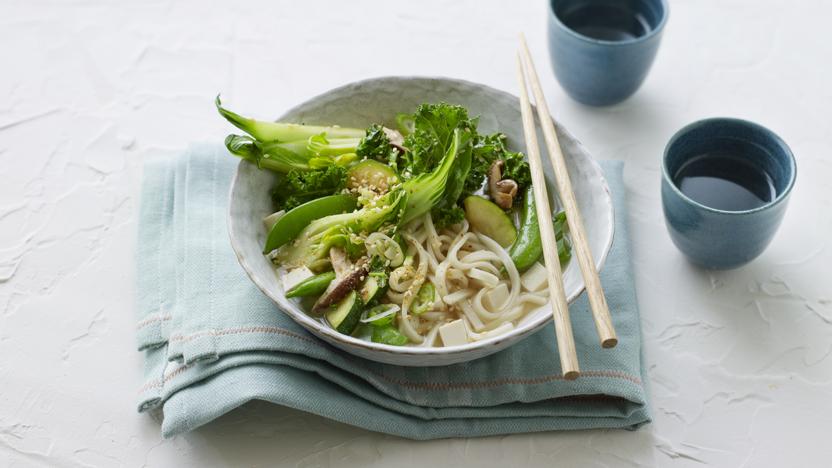 by The Hairy Bikers
This healthy udon noodle soup combines heady "umami" Japanese flavours with fresh veg and springy, chewy noodles. You can find most of the ingredients in an Asian supermarket.
Main course
More rice noodles recipes
Buyer's guide
Rice vermicelli are thin, long form noodles made from rice grains (not to be confused with cellophane noodles, made from vegetable starch). Commonly used in Asian soups, salads and stir-fries, they are probably most notable in Singapore-style noodles.
Lai fun are a short and thick rice noodle often used in soups.
Ho fun (or he fun) are very wide and flat rice noodles often stir-fried with soy sauce or used in soups.
Also made with rice flour
Other noodles